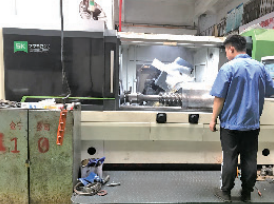 Hanjiang worm grinder
For grinding all kinds of cylindrical worm, the equipment has automatic dividing mechanism of high precision, reliable action, may convenient grinding single head or multi-starts worm, surface finish high, precision can be up to level 5. Max.Length: 1.5 meter; Max.Modulus:30.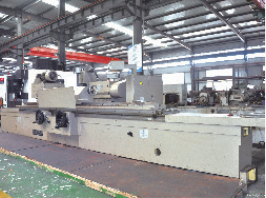 3 metter large cylindrical grinding machine
The Max. Grinding diameter is 500 mm; The Max. Grinding length is 3000 mm.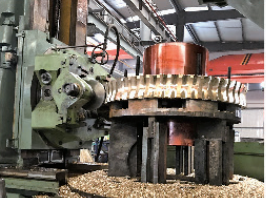 Wuhan heavy duty gear hobbing machine Y31200c
Maximum machining diameter: 2000 mm; Maximum processing modulus: 32 M; Maximum hob diameter: 450mm; Maximum hob length: 650 mm.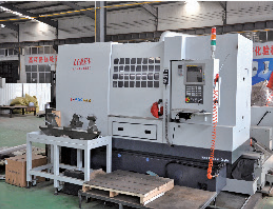 Imported Lu Lian of Taiwan 3080 CNC worm grinder
Machining precision can reach national standard level 4, meets customer's arbitrary quotas. Worm gear profile processing can be used for high precision ZA, ZN, ZI, ZK, ZC tooth cylindrical worm grinding, grinding process can also be double lead precision indexing worm and NPC (ZC worm tooth profile), the intelligent interactive software can flexible design clients need profile modification and grinding conditions.